By: Sven Kraumanis – owner/operator Legacy Vintage Building Materials & Antiques
The entry door is the portal to a man's castle. It defines the boundary between public and… Continue reading →
Legacy Vintage is a reliable stockist of assorted lumber that is hundreds of years old. We primarily salvage timber from barns that were constructed early in the 19th century.… Continue reading →
We have a list of  frequently asked questions conspicuously posted at the front counter of the store for all inquirers to see. At the top of the list is… Continue reading →
This is a simple project for those who are confident with power tools or for those who know someone who is. Once the carpentry is done, it is just a… Continue reading →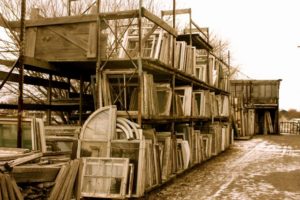 At legacy we carry a wide range of antique windows with all types of glass (leaded and stained, etched, patterned, beveled) in an array of sash shapes & sizes; gothic,…
Continue reading
There are heaps of great materials hidden away at Legacy Vintage just waiting to be brought to life in new and creative ways.
I am going to take you on… Continue reading →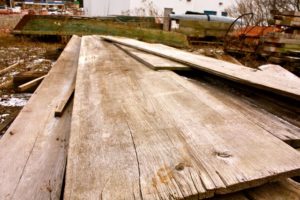 This before and after project was sent in by one of our customers.  We love seeing the great work everyone is doing with reclaimed materials. If you look close… Continue reading →
This display was set-up by Lauren Spano for Credible Upholstery at the IDS show in Toronto. Lauren designs and creates backdrops. You can get a hold of her at lauren@tupandpen.com… Continue reading →
This gallery contains 17 photos.
Before and After
This week we received some inspiring "before and after" shots of a bathroom renovation that was completed recently by one of our customers. Using some carefully selected… Continue reading →